Ayanna Maxwell
I was supposed to get married...then COVID-19 happened!
3 Tips for Navigating Wedding Planning During the Pandemic


by Ayanna Maxwell
Imagine the love of your life getting down on one knee and asking you to spend the rest of your life with them. After celebrating with your family and friends, telling the world you're soon to be Mrs. _____, and taking a thousand selfies with your engagement ring... BOOM. A fatal pandemic hits with 35 million cases and over 600,000 deaths.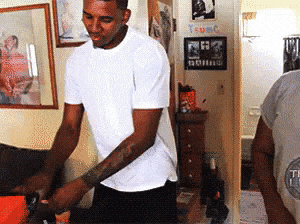 Not exactly the "happily ever after" you imagined, right? For couples all over the world, this is their reality. Among the many adaptations, twists, and turns that have come with COVID-19, millions of brides worldwide have had to rearrange and even postpone their dream wedding. If you're one of them, here are some helpful tips for navigating the headache of wedding planning in a pandemic.
1) Keep guests in the loop.
In a regular world, you may send guests a save-the-date, wedding invitation, wedding registry... and that's it. In the world of COVID, that's not nearly enough information for your wedding guests. According to a recent study by The Knot, surveying people who were supposed to attend a wedding amid the coronavirus pandemic, 71% of guests say it's important to receive information on health and safety measures before RSVP-ing. Even more specifically, 63% of guests want to know your mask policy, and 60% want to know the size of the guest list. In order to ensure your guests are comfortable enough to enjoy your special day with you, it's important to keep them updated, maintain social distancing, and practice proper safety measures.
2) Keep safety as your first priority.
If COVID has taught us anything, it's that some things are beyond our control. Some of your vendors may not be willing to bend certain safety guidelines to adhere to your wedding. Some guests may not feel comfortable attending, even with social distancing practices in place. Keep in mind that safety has to be the priority above anything else.
3) Keep going!
Keep planning, keep a positive attitude, and keep going! Your day is your day. No person, place, or pandemic can take that away from you.
Whether you decide to keep your original wedding date or postpone it, it's yours. Own it! Continue communicating with your wedding planner (if you're planning with Signed in Pink Events, you're in good hands regardless). Have back-up plans in order in case any other curveballs are thrown your way. Remember to be kind to yourself and everyone playing a part in making your special day a dream come true.